Adoro Drums USA inc. is committed to offering its customers the highest level of service and customer satisfaction possible.
No-Hassle Returns.
If you're not completely satisfied with your purchase you can return it to us for a full refund within 30 days of the purchase. Please make sure the product is in new conditions. When returned, allow 2-3 work days to process the refund.
Purchases made in USA please return to:
Adoro Drums USA inc
310 Jefferson St. #202
37208 Nashville, TN
‭(615) 705-8970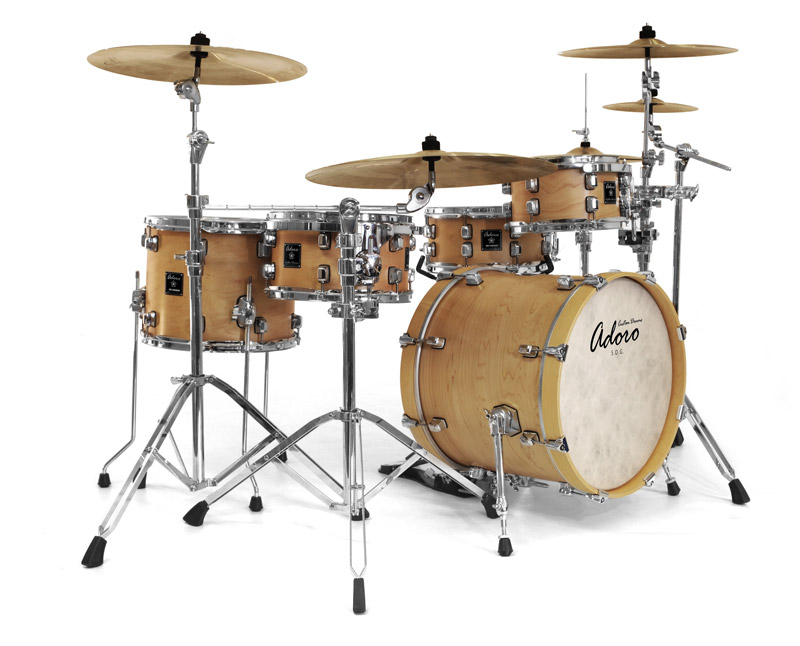 Payment methods accepted are:
Paypal
Credit Card
Sepa
AliPay
WeChat
All prices displayed are in USD.
If you are having issues with the purchase, please first check if cookies are accepted. The shopping card needs cookies to be activated.
Shipping:
Within USA shipping is done with USPS only (so far), and we charge $5 per order (shipping tracked)
Germany: please chose to order at the german store (www.silent-sticks.de), then your order gets shipped domestic, and for only 5€ tracked.
Outside USA, we charge $6 (not tracked, but insured)

While we typically ship orders within 24 hours from our locations in the USA and Germany, due to the pandemic situation we want you to know that:
USA & GERMANY
Packages to addresses in the USA and Germany ship from New York and Hamburg respectively, so should reach you within days.
Your package is shipped with a tracking number. If you have not received an e-mail with that number, please check two things: (i) your order to ensure the e-mail address you provided is correct (we get a lot of returned e-mails due to misspellings), and (ii) check your spam/junk folder.
OTHER COUNTRIES
For countries other than the USA and Germany (and even possibly at times in those countries), many shipping firms are experiencing challenges, so it is possible you might experience delays, possibly significant ones. Unfortunately, we have no control over the delivery schedule once your package leaves us.
Several countries have banned tourist travel, which also causes delivery delays due to the reduced number of flights.
ALL ORDERS
If you do not receive your order within 5 weeks, let us know.
Adoro is currently expanding its international scope of sales and service, so in future we look forward to fulfilling orders from more locations.
Silent Sticks and Silent Beater are handmade by the Adoro Team at Adoro HQ in Germany. Feedback from players has contributed to design changes that improve the sticks, the beater, and the playing experience. So, once you have tried yours, please let us know about your experience by posting a short review at www.silent-sticks.com. Or say something nice on Facebook or Instagram. If you have a criticism, also let us know. Overall the response has been great, so we hope your experience will also be a happy one.
Thank you again from everyone at Adoro.