Originally published May 2020, Sticks Magazine (Germany). Translated and edited for clarity.
Playing drums at room volume? On a normal drum set? Silent Sticks from Adoro make this possible. And thanks to innovative design features they provide an authentic feel and defined sound.
With Adoro Silent Sticks you can play drums much quieter than you ever thought possible – and without having to compromise the way you play! Adoro Silent Sticks are specifically designed to preserve the feel and sound of conventional sticks as much as possible, but at a significantly reduced volume.
Robust but lightweight high-strength materials include a hollow polycarbonate shaft that reduces the amount of energy transferred to the heads, while the tip of two twisted nylon inserts (Dual-Twist Reflex Tips®) simulate the rebound feeling of "real" sticks.
This concept works so well that Silent Sticks let you play without compromising on technique or feel, even on normal acoustic drums. Silent Sticks are not only suitable for a quiet practice at home, but also for all acoustic concert situations, as fellow musicians and singers need not play or sing louder when their drummer uses Silent Sticks.
Compared to rods or brooms, Adoro Silent Sticks sound more defined in terms of attack on the drums. This definition is also clearly noticeable on cymbals. Plus, Silent Sticks enable a transparent drum sound that makes even fine ghost notes dynamically audible.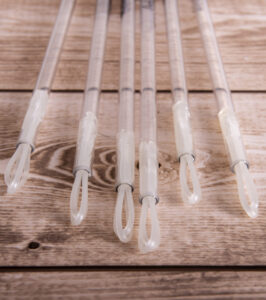 Facts
* individually handmade in Hamburg, Germany
* much lighter than conventional wooden sticks
* due to light weight, extremely low volume is possible
* feel and rebound like "real" sticks
* clearly defined sound on drums and cymbals
* stable and playable without signs of wear
Published by www.sticks.de
Silent Sticks can be purchased at www.silent-sticks.com